Wolf N.W. Properties, Inc.
Specializing in Oregon Land, Farms, Ranches, Vineyards & Country Estates since 1984
38950 SW Laurelwood Rd. Gaston, Oregon 97119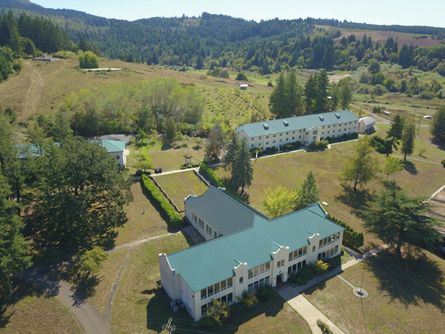 205 +/- Acres southwest of Hillsboro, OR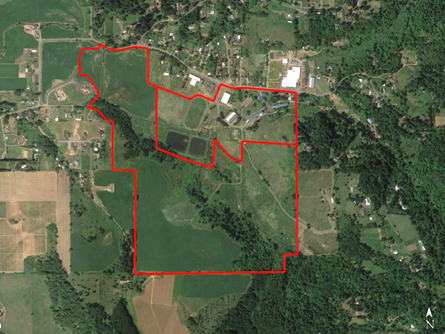 Unique Development Opportunity
$6,945,000.
205 +/- acres zoned AF-5
Includes 49 Acre Campus with 6+ Buildings totaling approx. 130,000 SF:
Expansion Hall- Administration Building with Auditorium, Classrooms and Offices
Harmony Hall- Girl's dorm with 67 rooms, 7 offices, lounge, chapel, commercial kitchen, dining room, bath suites, etc. and attached 3-bedroom Dean's house
Devotion Hall- Boy's dorm with 49 rooms (19 rooms need sheetrock finished and painted), apartment with kitchen, bath suites, rec room, lounges, etc. and attached 5-bedroom Dean's house
Gymnasium/Music Building with Stage
Science Classroom Building with Library
Industrial Arts Building with Auto Shop, Wood Shop and Welding Shop
Extensive Updates during current ownership include:
Administration Building has newer metal roof, updated windows, new insulation, remodeled auditorium and meeting rooms, new HVAC, electrical service and lighting
New windows, high efficiency hot water system, new HVAC, new kitchen appliances and walk-in refrigerator, insulation, paint, lighting and carpeting in Harmony Hall (Girl's dorm)
New windows, insulation in 49 rooms plus new sheetrock in 30 rooms of Devotion Hall (Boy's dorm)
New and repaired roofs and new electrical services
Domestic water system and sewage system for campus
Includes separate 4.69 acres (Tax Lot 1301) with Spring and water rights- domestic water source for campus
Adjacent 151 +/- acres well suited for low density residential development with 30 LA water co-op certificates
Vineyard soils & Beautiful Views
South Fork Hill Creek flows through property
Rural location approximately 14 miles south of Hillsboro near Gaston
Washington County
Tax Lots 2400 & 1532, Sec 5, Tax Lots 400, 2400 & 2500, Sec 5c and Tax Lot 1301, Sec 16, T2S, R3W, W.M.
One-of-a-kind 205 acre property, with extensive entitlements & improvements, zoned AF-5. This unique development opportunity is just 14 +/- miles southwest of Hillsboro, nestled in Laurelwood valley with beautiful views. Originally a boarding school, the 49 acre campus area has 6+ large buildings including (2) residence halls, administration building, gymnasium/music building, science classroom building with library and an industrial arts building with auto, wood and welding shop areas. The current owner has done extensive updating while operating a spiritual retreat center. The 151 acres adjacent to the campus is well suited for a low density residential development with 30 LA co-op community water certificates included. In addition, a separate 4.69 acres (Tax Lot 1301, Sec. 16) with a spring and water rights providing domestic water to the campus is included. There are vineyard soils and the property is adjacent to the Ninebark Vineyard and partially within the Chehalem Mountain AVA. The property was appraised in 2018 and is listed below MAI appraised value.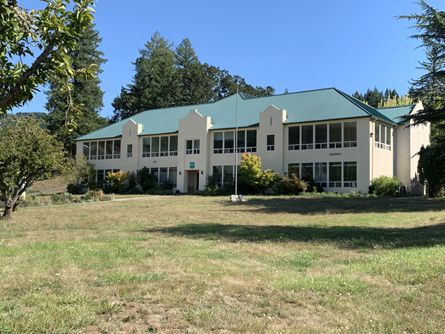 6 large buildings totaling over 130,000+/- SF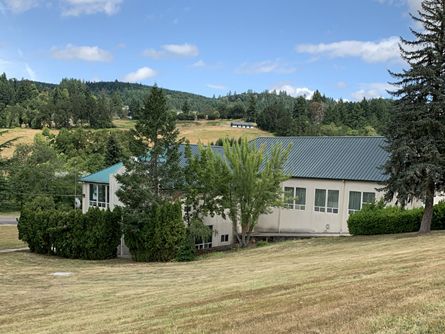 Extensive Land-use Entitlements rarely seen in Oregon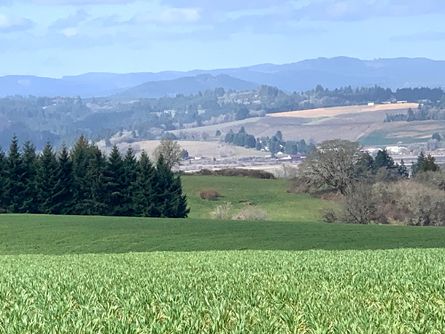 151 acres Zoned for 5-acre lots (AF-5)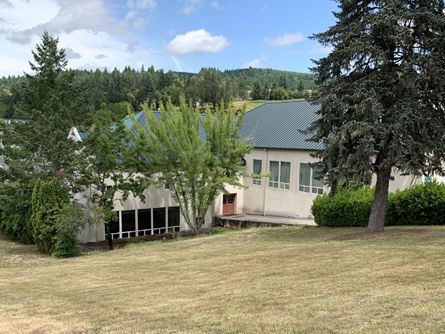 Originally built as a boarding high school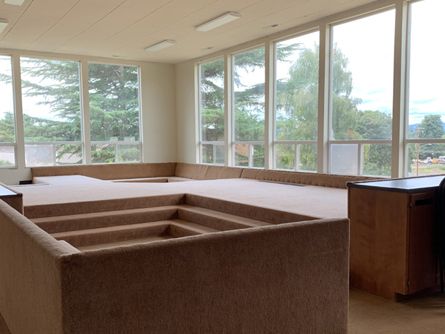 Many Quality Updates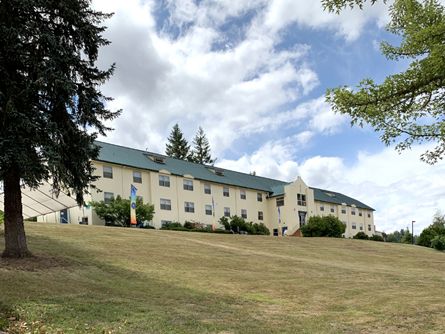 Currently operating as a Retreat Center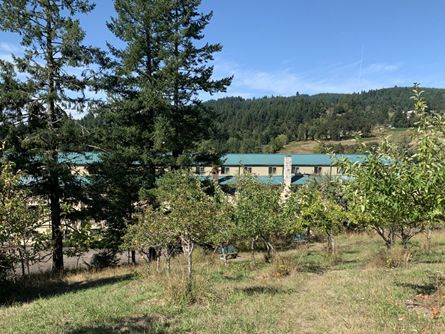 Tranquil Setting with Fruit Orchard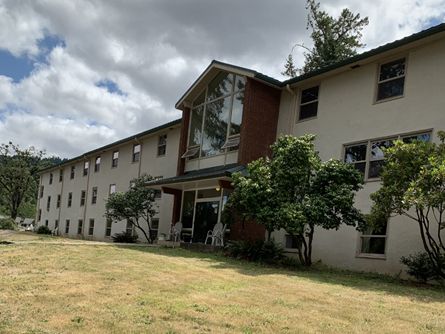 Extensive Improvements and Entitlements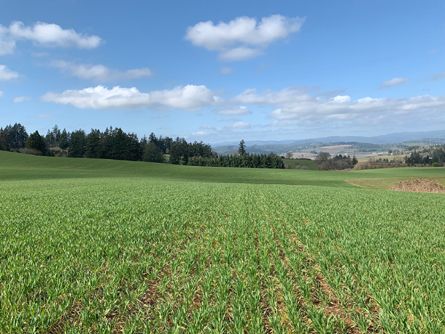 Beautiful Valley Views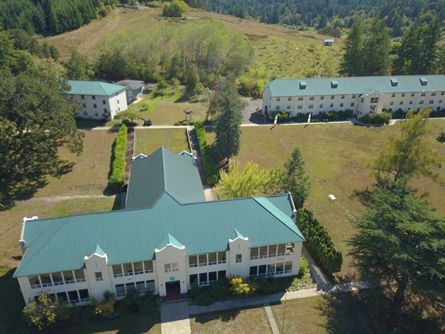 Spacious Buildings with Potential for Many Uses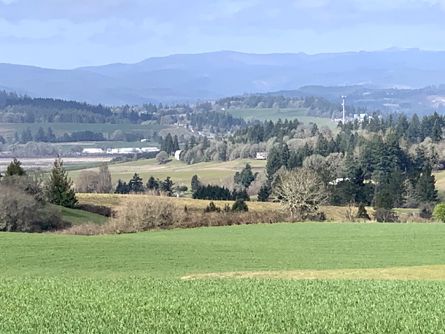 Cultivated area overlooking campus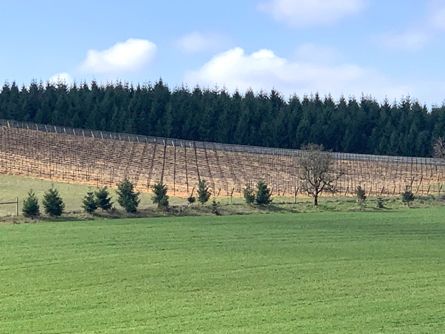 Adjacent to Ninebark Vineyard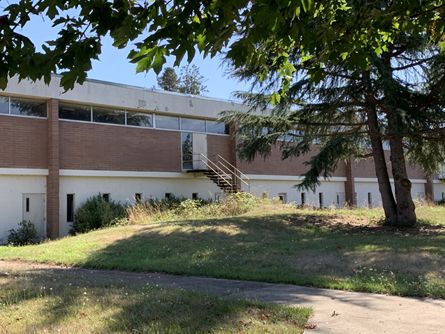 Classrooms and Offices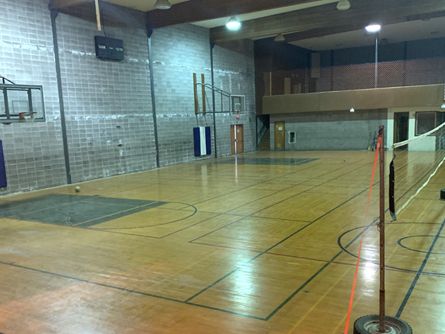 Gymnasium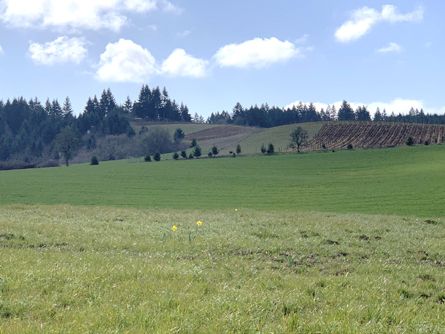 205 Acres Oregon Land For Sale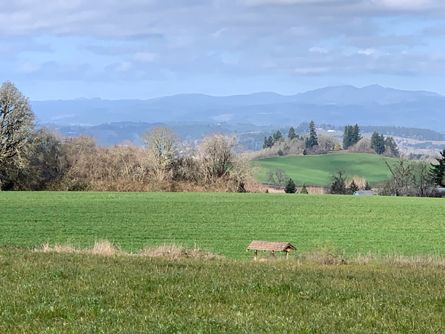 Views of the Coast Range